Compassionate
When you hire me as your attorney, you hire someone who genuinely cares about your well-being, future, and justice. Get started with me today.
Knowledgeable
I have a vast understanding of the laws surrounding both personal injury and Social Security Disability. It is safe to say that you can rely on my services.
Trustworthy
I will never give up on your case. Whether you have been in a car accident or need Social Security benefits, I am here to assist you.
Social Security Disability & Personal Injury
Attorney in Odessa, Texas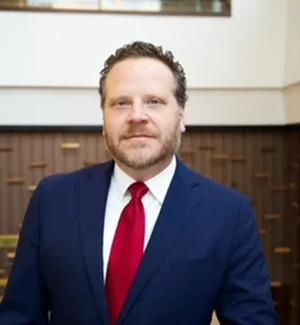 Richard Fischer
Attorney at Law
While in law school at Texas Tech University School of Law, I learned first-hand how to handle and seek Social Security Disability benefits when my father was unable to work. After graduating cum laude, I was admitted to practice law in Texas. Years later, I opened my law firm, The Fischer Law Firm, so that I could serve those who have suffered a personal injury and are seeking compensation and Social Security Disability benefits. In my free time, I enjoy outdoor activities like camping, hiking, and grilling. If you live in Odessa or Midland, Texas, contact me today to set up a free consultation.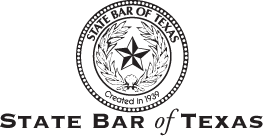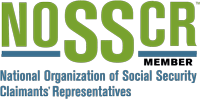 Need Assistance with Disability?
Short-Term Disability
---
Short-term disability benefits are a way that you can receive payments if an injury or other affliction is causing you to not be able to work for a short amount of time. These payments can cover either part of your income or all of your income. As your attorney, I will strive to obtain the highest amount possible so you can have the resources that you need to live a comfortable life while you recover.
Long-Term Disability
---
If your injury or condition is more serious and it will take longer for you to heal, you may want to consider applying for long-term disability. If the insurance companies attempt to lowball you and not offer you the amount of money that you need, I will challenge them and fight for fair compensation. Reach out to me today in Odessa, Texas, for a free consultation of your SSD case.
Testimonials
Mr. Fischer represented me in Social Security Disability and Long Term Disability. He was on top of the two cases and kept me informed every step of the way! Him and his team were always in contact with me regarding updates. Would highly recommend his law firm!
Mr. Fischer represented me in my Social Security Disability claim. I was very pleased with how he kept me updated on the case. Before the hearing, we meet and went over what to expect, which helped me not be so nervous. Thank you again, Mr. Fischer.
Mr. Fischer and his office were top-notch from beginning to conclusion of my case. Although my case presented some challenges, they patiently worked through everything and kept me informed. Also, when I emailed with questions, Mr. Fischer or someone on his team were quick to respond. They took care of all the paperwork and I qualified for disability, with no need for my case to be appealed. Would highly recommend his services.
Advocating for You,
From Start to Finish
When someone's negligence causes you an injury, I believe that justice should prevail. From medical bills and car repairs to loss of wages, receiving a serious injury from a car accident can totally derail your life. As a personal injury attorney, I fight for the financial compensation that you deserve after sustaining traumatic injuries. I understand how difficult dealing with a car accident can be, which is why you should not go through the difficult process all by yourself. Turn to The Fischer Law Firm for an attorney that you can trust to take care of your case and hold the responsible parties accountable. Schedule a free consultation with me today by contacting my firm in Odessa, Texas.
I am passionate about helping individuals receive short-term and long-term disability benefits when recovering from an injury or illness. Insurance companies can be challenging to handle, which is why you should enlist your trust in a Social Security Disability attorney to help you seek the remedy you deserve. When insurance companies do not offer you the payment amount that you need, I will persevere in fighting for your deserved earnings. Do not hesitate in calling me today at The Fischer Law Firm to schedule a free discussion of your personal injury or Social Security Disability case. I serve those who need representation in Odessa and Midland, Texas.